2023-03-10
'Seat master' project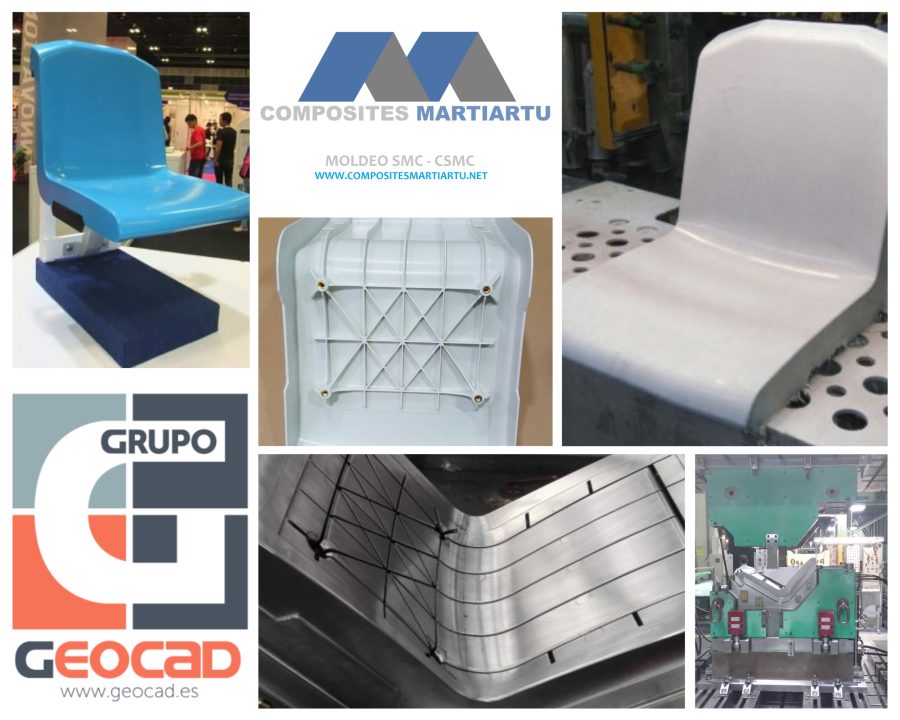 Chairs for the Malaysian metro in collaboration with Composites Martiartu.
For the "Seat Master" project; focused on the production of chairs for the Malaysian metro, Grupo Geocad has designed and manufactured the mould under Sheet Moulding Compound technology and Composites Martiartu took on the role in the testing of the mould and the pre-series of parts.
The seat incorporates ribs that act as reinforcements and at the same time reduce the weight of the part.
Metal inserts are incorporated, which the design of the mould and part itself allows during production.
The seat complies with the standards and requirements EN45545-2 and EN 45545-3. For this, the formulation of the SMC is specific and complex.
The mould made of 1.2738 steel has a chrome finish to prevent the SMC from sticking to the mould as well as a lifter concept to facilitate the demoulding of the part. The part is fitted with 4 metal inserts which are placed in the mould before moulding. The ejection of the part is carried out by 4 hydraulic cylinders.
From the conception of the idea to the execution of the project, both companies, combining know-how and resources, have guaranteed responsiveness, experience and reliability.

Here is a short video of the mould test: