2023-05-15
LGT Team visit Ministry of Industry in Rabat (Morocco)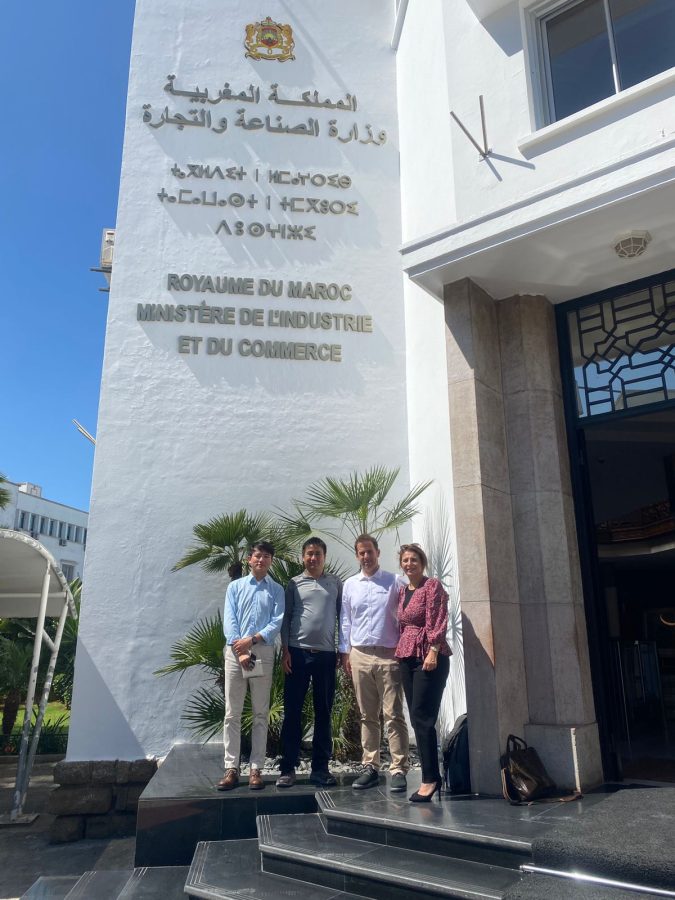 This week we were received at the Ministry of Industry and Trade of the Kingdom of Morocco.
The purpose of this meeting was to provide an update on the progress made by our company, Losang Geocad Tooling (LGT), located in the Tangier Automotive City Free Zone.
Some of the topics discussed included the status of the investments made in new machinery to date, clients with whom we are already in contact, carrying out both modifications and new mold projects, local staff recruitment, and future plans.
Once again, we would like to express our gratitude for the warm reception always extended to us by Ms. Salma Kaoui (Head of Automotive and Heavy Truck Suppliers Ecosystems Department, Automotive Industries Direction).
We would like to thank the Ministry of Industry for their support and assistance in reaching out to more plastic injection companies already located in Morocco, as well as those that are still in the planning phase and require technological companies like ours to ensure the proper functioning of their molds and avoid disruptions in their production plants.
In the photo, from left to right, Bacil Yang (LGT Plant Manager), Joe Tang (Losang General Manager), David Hontoria (Grupo Geocad General Manager), and Loubna Ourtassi (LGT Advisor) can be seen.